March 16, 2023 5:37 pm
River Tails Stronger Together Early Access out now on Steam 20% Off Early Access release sale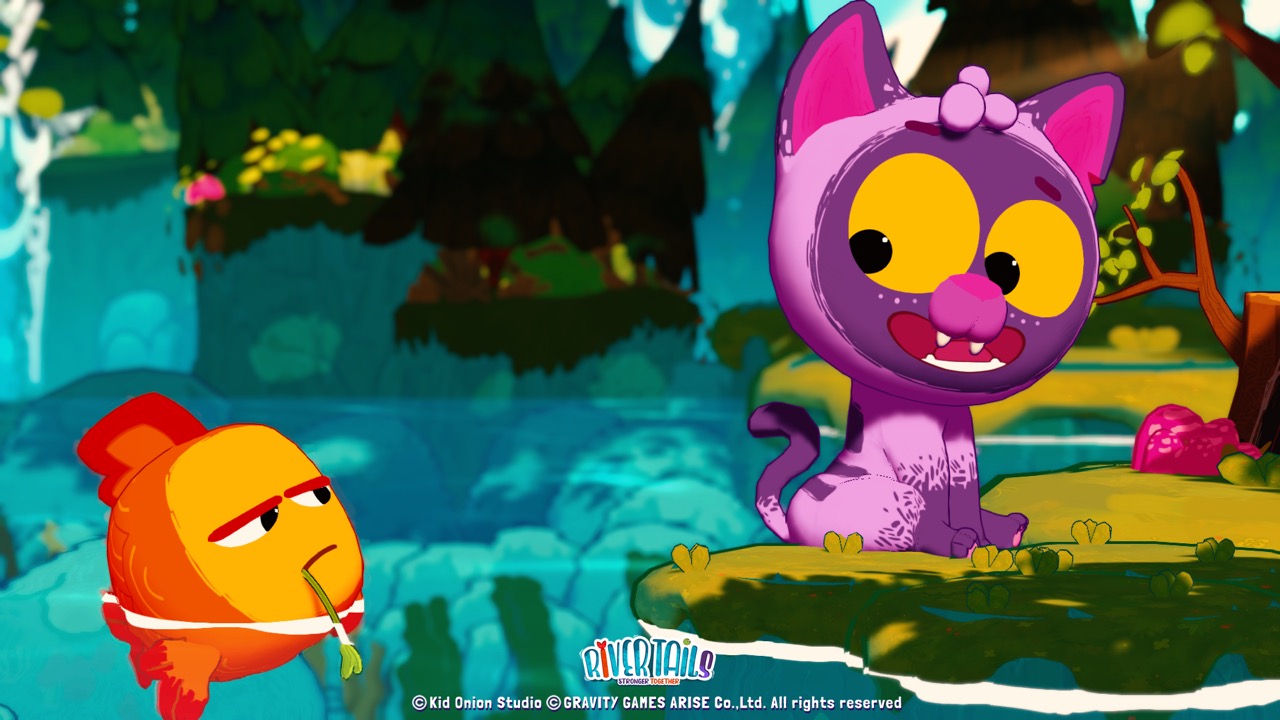 A co-op game made by best friends, for best friends.
Tokyo, March 16, 2023 Gravity Game Arise Co., Ltd. (located in Chuo-ku, Tokyo) is happy to announce that River Tails: Stronger Together is out today in Early Access on Steam. A beautifully animated 3D co-op adventure platformer, developed by Italian indie duo Kid Onion Studio and published by Gravity Game Arise. River Tails tells the story of two unlikely friends, a cat called Furple and a fish called Finn. Journeying through beautiful natural-world environments, Furple and Finn will have to learn to work together if they don't want to lose the things they love most.
To celebrate the Early Access version release, the game will be on sale for 20% off until March 23.
Grab your best gaming buddy, grab a pair of controllers and get ready for some Co-op fun!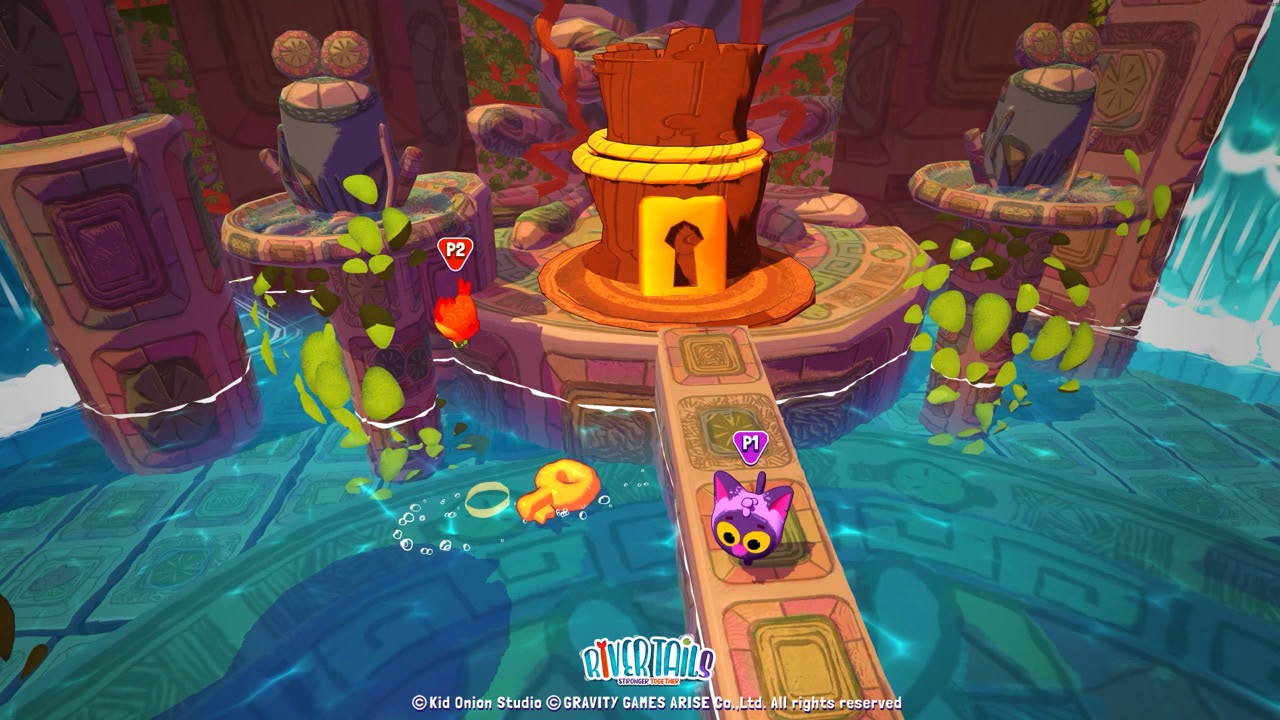 Take the role of the curious and vivacious Furple or the cool and ambitious Finn, and work together to traverse the fun but dangerous river. Piranhas, frogs, spikes, traps, secrets, friendly beavers and a ton fun awaits you along your journey.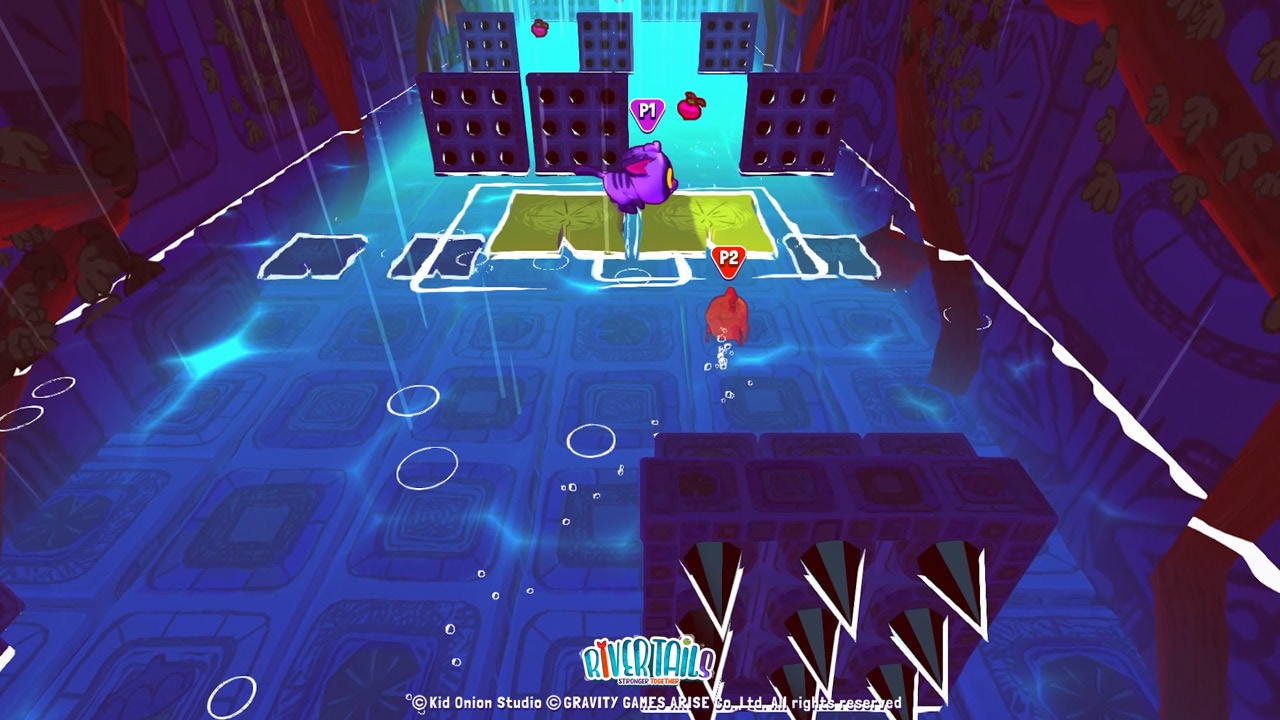 It all starts at the top of an enormous icy mountain when, one day, innocent kitten Furple ventures too far from home and encounters something very scary. In a moment of panic, he falls into a coursing river and quickly finds himself at the bottom of the mountain – far, far from home. This is where our feline friend first encounters his fishy pal, Finn. Grumpy Finn isn't happy that this excitable purple kitten has just splashed into his life, but he soon realizes that they can help each other. Furple desperately needs to get home and Finn has just had his prized possession stolen from him. With their different skillsets, a cat and fish might be better off facing this adventure together.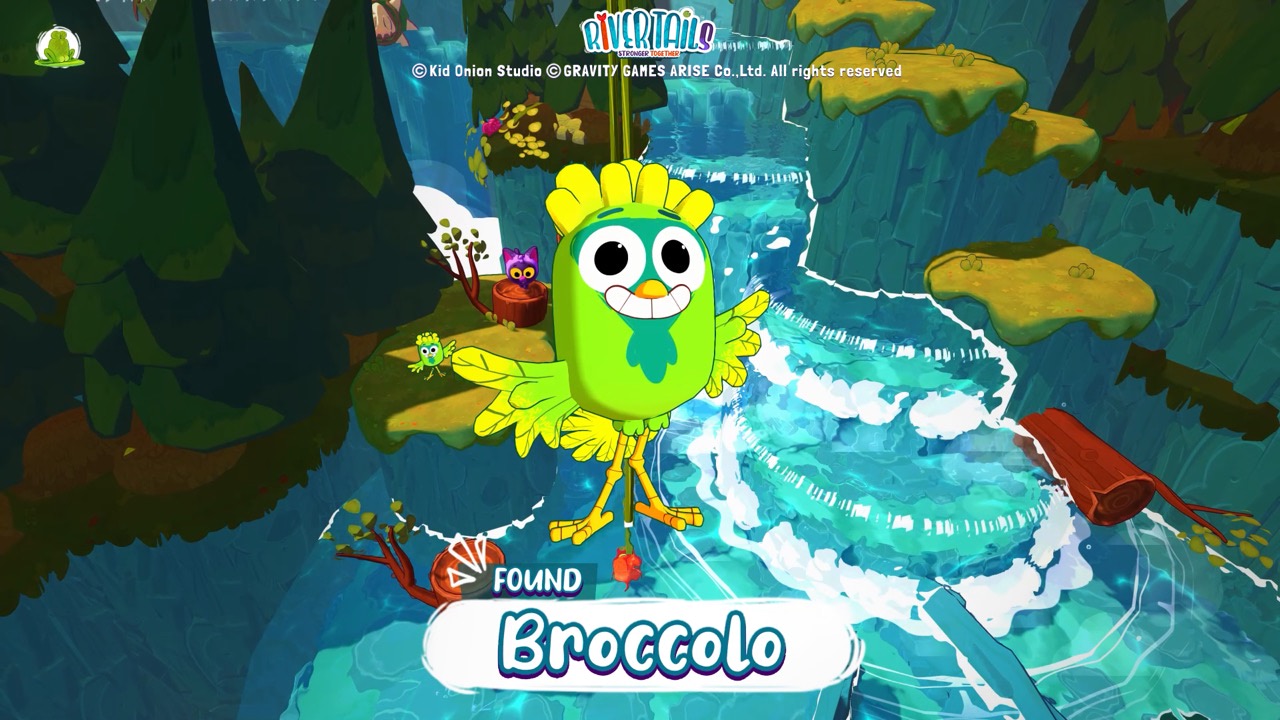 Early Access will have the first two worlds of gameplay, each with three levels and a final boss level, as well as a chance to discover the Beaver Resort! Bonus levels and several CG cutscenes may also be available as part of Early Access.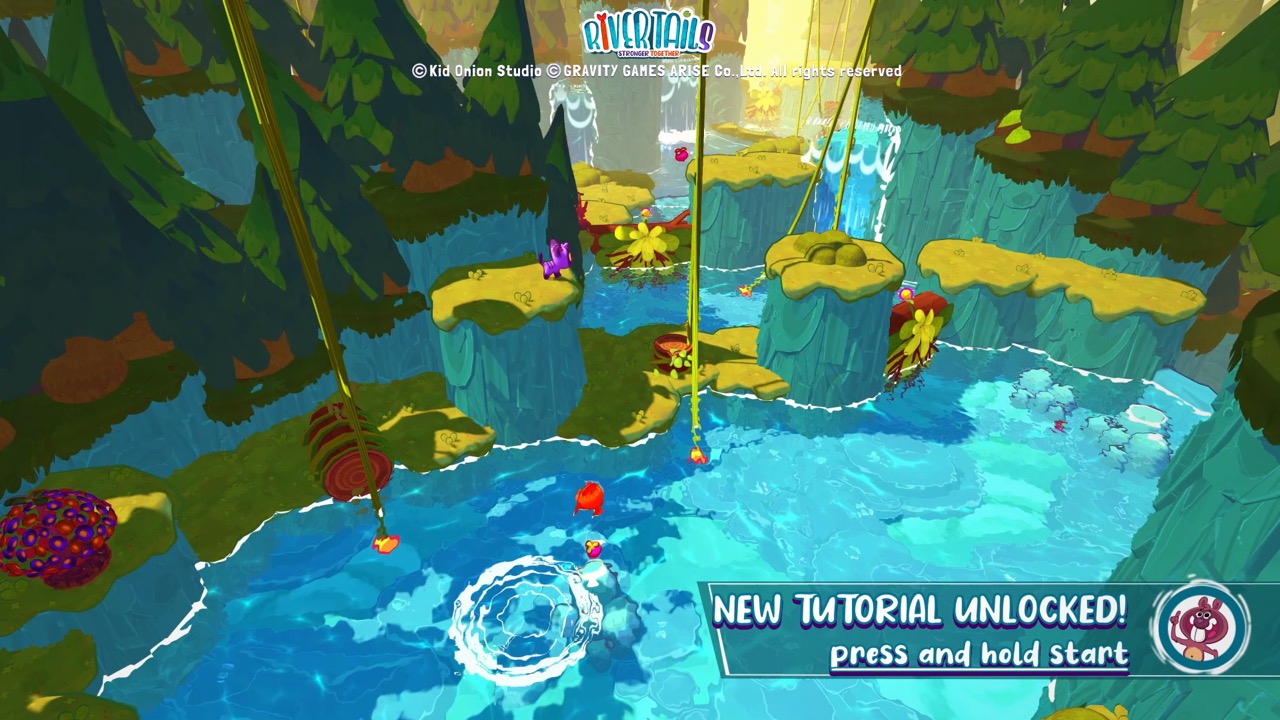 The first world you'll come to in the Early Access is the river forest, where our dynamic duo will first meet and learn how to work together to make progress. Watch out for the piranhas, though – they're even meaner than they look!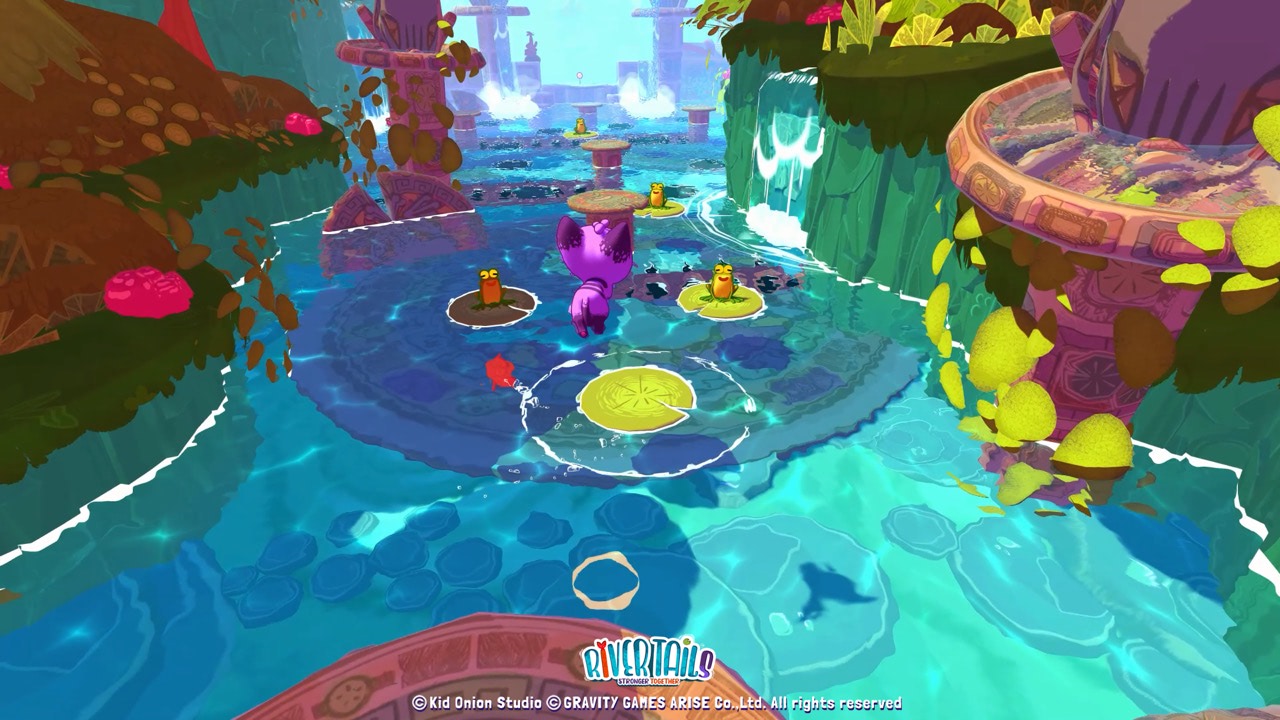 The second world to explore is the temple of the frogs. Sound kind of peaceful? Not a chance. These amphibians will not be very happy to see you, and Finn and Furple will have to fight to make it through unscathed.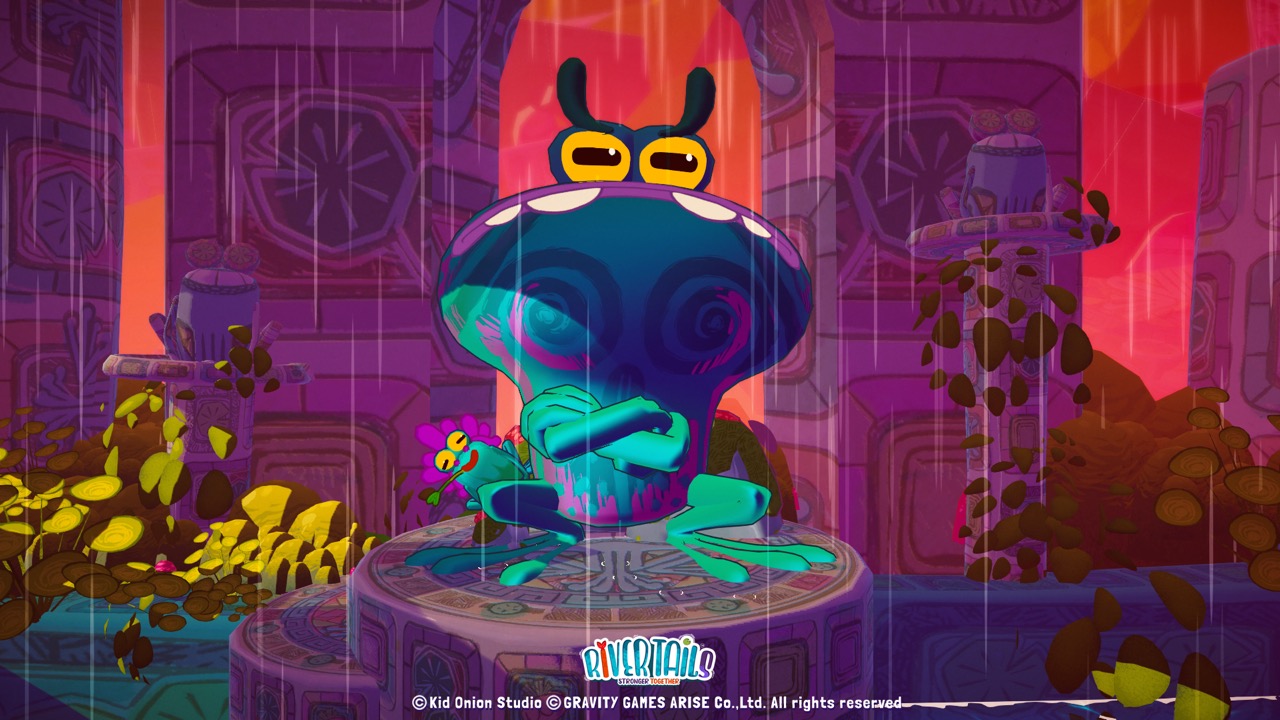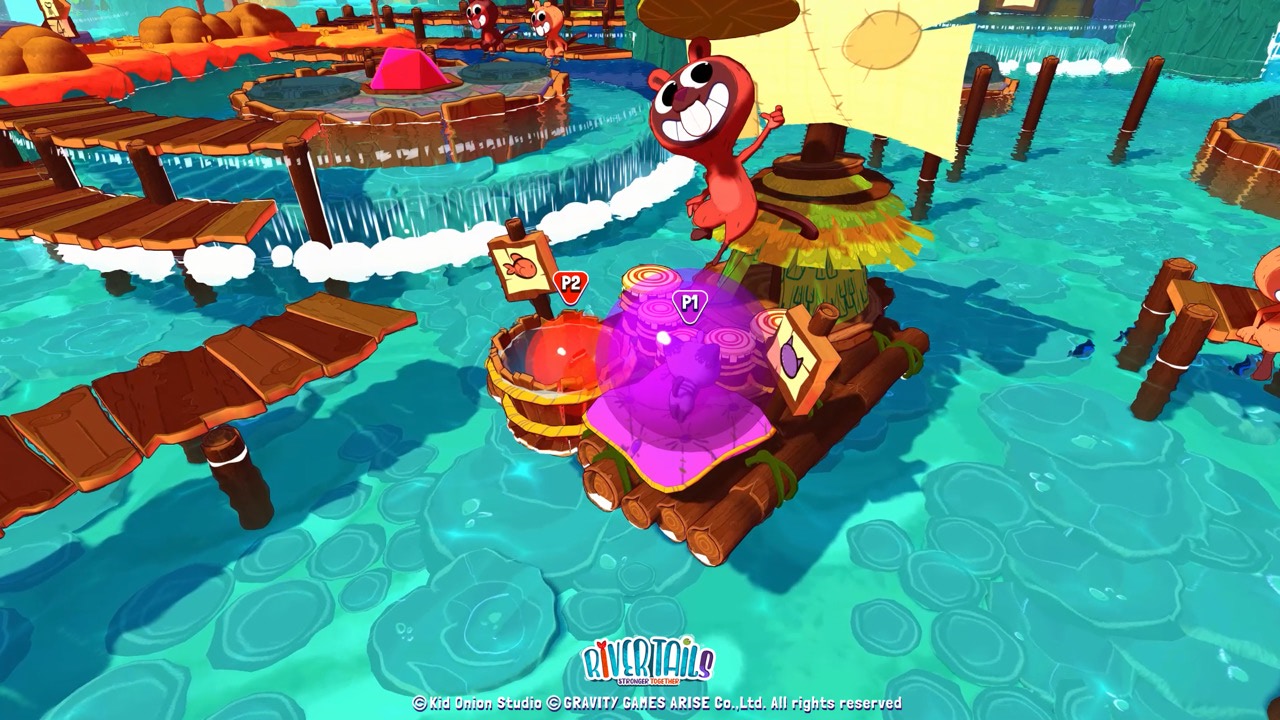 As you journey on, you'll come across a furry friend with a raft who offers to give a lift to the Beaver Resort. The resort is full of fun, laughter and challenges.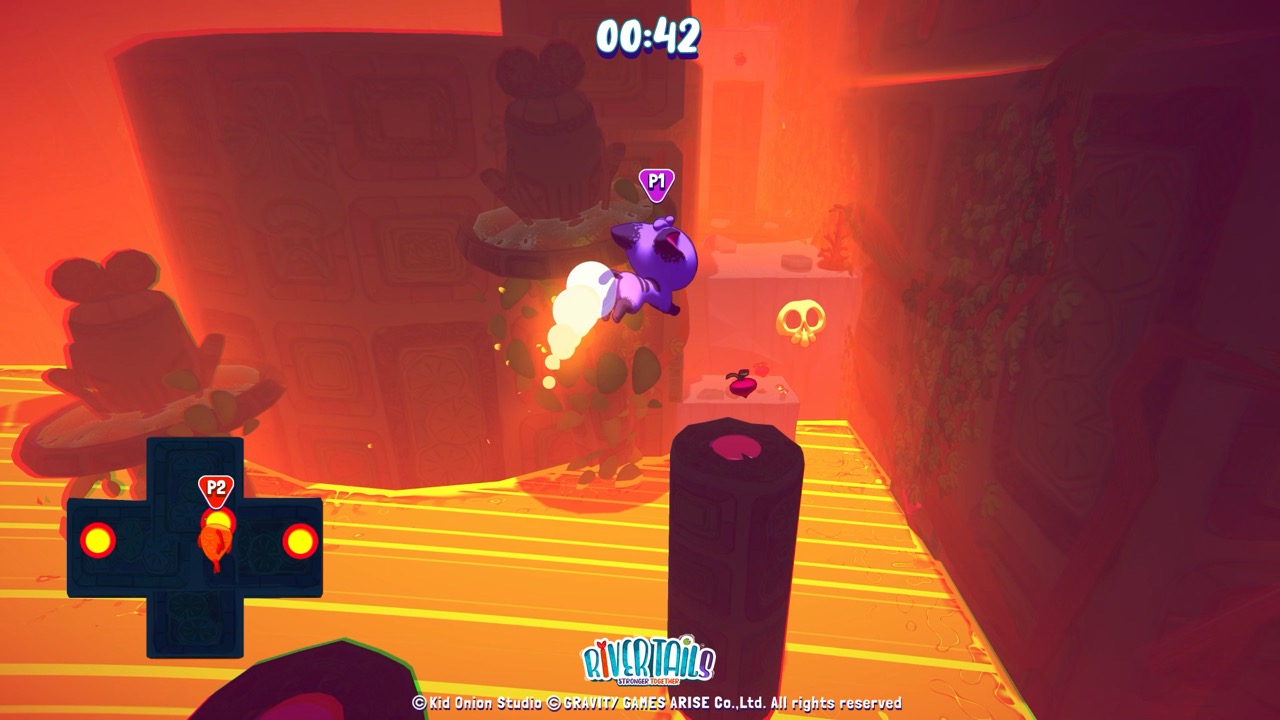 Can you play by yourself or online?
There is a solo, 'Lone wolf' mode available, but this is a game best played and experienced as a twosome. However, if you want to try a real crazy time, try playing in co-op with 'Lone wolf' mode, with each player using half of one controller!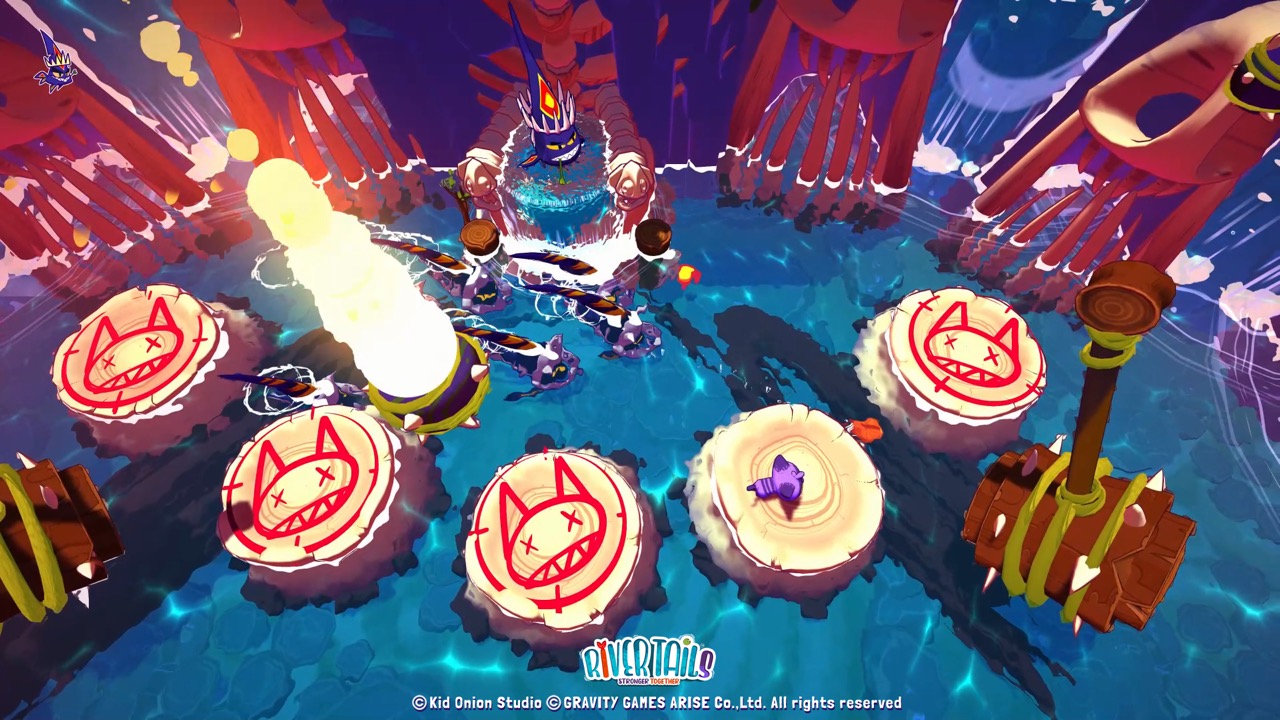 Currently there is no online mode and the team are concentrating on the local co-op only. If there is enough interest, however, an online version may be developed in the future. Also, because there is no online at the moment and you can play locally, only one person needs to own the game to play co-op!
---
Title
River Tails: Stronger Together
Genre
Coop adventure platformer
Developer
Kid Onion Studio
Publisher
Gravity Games Arise Co., Ltd
Label
Gravity Indie Games
Price
$19.99 USD (Early Access pricing)
Targeted Release Date*
Estimated Q3 2023 (Early access March 16)
Region
Global
Planned Platforms*
PC (Windows), PlayStation, Nintendo Switch, Xbox
Steam page
LINK
Official website
LINK
Official press kit
LINK
Official Twitter
LINK
Official Instagram
LINK
Official TikTok
LINK
Copyright
©2023RiverTails:StrongerTogether, © GRAVITY GAME ARISE Co., Ltd., © Kid Onion Studio
*Subject to change
General Information
GRAVITY INDIE GAMES
website: LINK
About Gravity Game Arise
Company Name: GRAVITY GAME ARISE Co., Ltd.
Address: 2F, 3-14-4 Hachobori Chuo-ku Tokyo
Founded:July 1, 2019
Company Website: LINK